BRAND STORY
Olivarrier is an ethical skincare product that is safe for people and good for the environment.
Our scientific aspirations and simple sensibilities are closely tied to solutions that create healthy skin. Because too little or too much doesn't make for good results.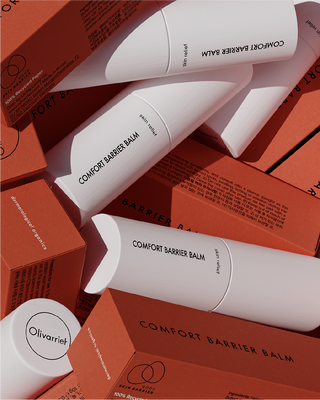 Less but better
We make less but better consumer goods. We sympathize with the design philosophy of Braun designer Dieter Rams, and believe that simple yet delicate products can change lives for the better. We focus on the essence of cosmetics that make the skin healthy, and consider the transparent manufacturing process and environmental responsibility the most important.
We promise a healthy skin barrier without irritation.
We focus on the maintenance and restoration of a healthy skin barrier. From sensitive skin to children and expectant mothers who need to be careful about ingredients, we strive for healthy skin for everyone. A healthy skin barrier can be created through the selection of effective raw materials, the prescription of effective amounts, and reliable clinical tests.
Our values for the environment,
safety and quality.
Protecting people and the environment and focusing on the needs of the customers is our core value. Therefore, we not only comply with the laws and promises of green chemistry, but also strive to continuously improve performance and products.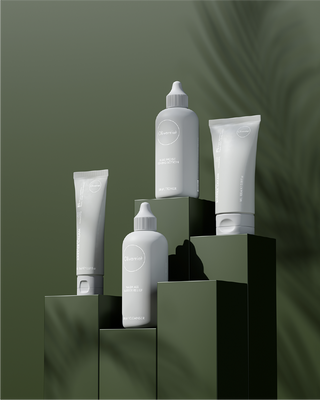 THE NEW STANDARD OF
CLEAN BEAUTY
Our modern lifestyles expose our skin to many environmental and physiological stresses, leading to unnecessary discomfort and anxiety as a result of sensitive skin. By giving our skin the time and attention that it deserves, we can prevent many problems and enjoy healthy skin. 
The health of our skin is psychologically, emotionally and physically linked to our overall wellbeing. So its imperative our daily skin routine be different now than before. Here we give you a right solution.
Clear and simple bottles are filled with customers' wishes. Effective moisturizing for healthy skin, safe ingredients for me and my family, complete elimination of chemical ingredients, and credibility through clinical and demanding certifications.

Responsible thinking about people and the environment creates the right products. And the right moisturizing products make good skin.