Dry skin makes the skin look and feel
ROUGH, ITCHY, FLAKY, SCALY
It's a common condition that affects people of all ages.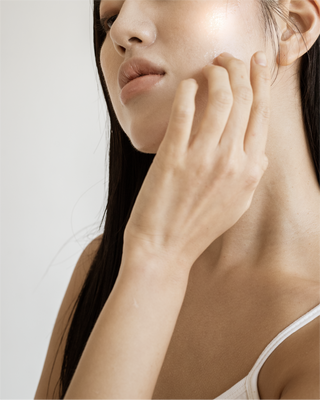 SYMPTOMS OF DRY SKIN
• A feeling of skin tightness
• Skin that feels and looks rough
• Itchiness
• Slight to severe flaking skin
• Scaling or peeling
• Cracked look to leg
• Fine lines or cracks
• Deep cracks that may bleed
Dry skin is due to water loss from the outer layer of skin.
The outermost protective layer of the skin is made up of dead skin and natural oils that help trap moisture to keep the skin soft and smooth. Dry skin lacks the moisture and lipids necessary to keep it healthy and as a result, has a very weak moisture barrier. As moisture escapes, irritants are able to penetrate more easily, and may cause skin to become extra dry.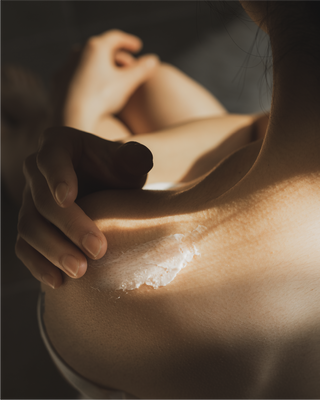 DRY SKIN CAUSES
• Heat
• Cold, low-humidity climates
• Too much bathing or scrubbing
• Harsh soaps and detergents
• Other skin conditions
• Medical treatments
• Aging
DRY SKIN REMEDIES
#1 Gently wash your face at least twice a day
Cleanser should be cleansed without damaging the skin barrier.
Use a gentle alcohol-free cleanser on your face twice a day and after sweating. Products with Non-ionic surfactants can help repair your skin.
#2 Stay Cool
Hot water can dry skin out further, since it melts its natural oils.
Stick to warm water, which will clean skin but keep moisture locked in. If you can't live without a hot shower, try to keep them short instead so the water doesn't break down the proteins which help to retain skin's moisture
#3 Choose non-irritating clothes and laundry detergent
When our skin is dry and raw even clothes and laundry detergent can be irritating. Wear cotton or silk under your clothing made of wool or another material that feels rough, and use laundry detergent labeled "hypoallergenic."
#4 Add moisture to the air
Plug in a humidifier.
Use a humidifier to add moisture back into the air.
#5 Never, ever scratch
Most of the time, a moisturizer can control the itch.
You can also use a cold pack or compress to relieve itchy spots.